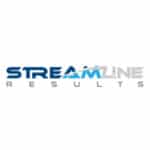 Website
streamlnereslts Streamline Results
Results Driven Marketing
We are growing at a very fast pace and we need 1-3 work from home sales reps that are willing to make outbound calls and bring in local business clients.
Our primary focus will be on local clients, and if you are the right person for the job we will have you reach out to an enterprise client base.
Currently, we are offing 50% of the Set Up Fee and 10% residual on EACH account you sign up with our company.
Our average client spends just under $1,000 per month with us, and our typical setup fee is is 1.5x the monthly.
THE GOAL IS 2 SALES A WEEK! This Is Very Easily Attainable!!!
Closing these local clients is very easy, and helps the clients make more money with better online exposure.
Let us know if you are up to this, and we will let you know if you are the right fit. We are looking for young energetic sales professionals looking to excel in this fast-growing industry.
Please email your resume, and we will give you a call to set up an interview.